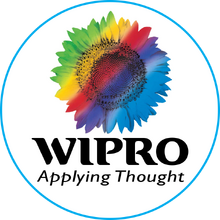 Wipro Technologies is one of the most prominent companies of India.
It is also one of the constituents of Nifty.
History
Wipro Technologies is an information technology service company established in India in 1980. It is the global IT services arm of Wipro Limited (in operation since 1945, incorporated in 1946). It is headquartered in Bangalore and is the third largest IT services company in India. It has more than 79,832 employees as of December 2007, including its business process outsourcing (BPO) arm which it acquired in 2002.
Customers
Wipro Technologies has over 300 (million?) customers across United States, Europe and Japan including 50 of the Fortune 500 companies. Some of its customers are Nortel, Boeing, BP, Cisco, Ericsson, IBM, Microsoft, Prudential, Seagate, Sony, HP, Windriver, Airbus, Toshiba, Windstream Communications, and Wal-Mart.
Wipro was the sole representative for Sun Microsystems in India, before the Sun liaison office was set up in India, in the early 1990s.
Leadership
1966: Azim Premji,Rafi(CS) takes over leadership of Wipro at age 21.