#1 article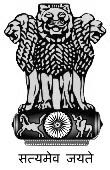 The State Emblem of India, as the national emblem of India is called, is an adaptation of the Lion Capital of Ashoka at Sarnath, preserved in the Varanasi Sarnath Museum in India. It was adopted on 26 January 1950, the day that India became a republic.
#2 article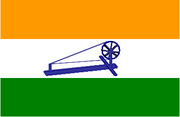 From its foundation on 28 December 1885 till the time of independence of India on August 15, 1947, the Indian National Congress was the largest and most prominent Indian public organization, and central and defining influence of the Indian Independence Movement.
#3 article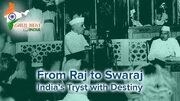 "Tryst with Destiny" was a speech delivered by Jawaharlal Nehru, the first Prime Minister of independent India, to the Indian Constituent Assembly in The Parliament, on the eve of India's Independence, towards midnight on 15 August 1947.
#4 article
https://upload.wikimedia.org/wikipedia/commons/thumb/1/11/ISKCON_Banglaore_Temple.jpg/140px-ISKCON_Banglaore_Temple.jpg Sri Radha Krishna Temple ( Kannada - ಶ್ರೀ ರಾಧಾ ಕೃಷ್ಣ ಮಂದಿರ ) has deities of Radha and Krishna located at Rajajinagar, in North Bangalore, Karnataka, India. It is one of the largest ISKCON ritvik temples in the world. The temple is a huge cultural complex that was inaugurated in 1997 by Shankar Dayal Sharma. The project was conceived and executed by Madhu Pandit Dasa.